The Importance of Domestic Abuse Training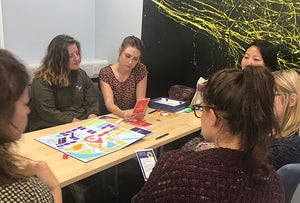 Domestic abuse affects around 2 million people every year in the UK. It is recognised that COVID-19 and lockdown has led to a significant increase in the number of domestic abuse cases. In a recent publication the charity Refuge reports a rise in demand for its Helpline. Since the start of lockdown, the charity has received more than 40,000 calls.
The Domestic Abuse Bill (2020), currently going through the UK parliament, will emphasise that domestic abuse is not just physical violence; but can also be emotional, coercive, or controlling, and economic abuse. In Scotland, the Domestic Abuse, (Scotland), Act came into force in April 2019.
Raising awareness and informing people about the different types of abuse is crucial to help individuals get the support they need. Those who work with the public in education, health and social care are well-placed to recognise and respond to domestic abuse concerns. However, escalating concerns and managing these difficult situations can be challenging.  Effective training for all is essential to help victims find the support and understanding they need.
The Domestic Abuse training game, developed by leading academics at Sheffield University and reviewed by Safe Lives UK, helps staff spot warning signs of domestic abuse; and equips them with the confidence, and knowledge to respond effectively.
"Safe Lives has reviewed the content of this domestic abuse game, and we support its use within a safe training environment. We believe that domestic abuse is everybody's business and that the more people are aware of the different forms it can take; the more people can be supported to safety and long-term wellbeing. Knowing the signs also increases the opportunity to hold those who perpetrate abuse to account" Safe Lives
Played in a safe training environment, the game creates an opportunity for health and social care professionals to explore the complex concept of domestic abuse and will help them to become effective and empathetic practitioners.