Your Day Begins With Sleep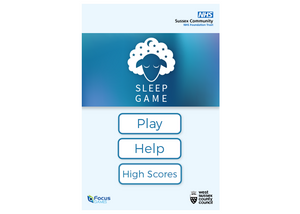 March 10th -16th is National Sleep Week, and this year's theme "Begin With Sleep" is designed to help us understand that good sleep health is essential for achieving our personal and professional goals. 15th March is World Sleep Day, and what better time to wake up to the important issues related to sleep.
To celebrate, we've created a digital mini-game version of our popular board game, The Sleep Game. This free to use online game is designed to raise awareness of sleep, helping improve knowledge for anyone with an interest in getting a good night's sleep, or supporting others to do so.
Play it now: www.quiz.sleepgame.co.uk
This digital mini-game will help you to understand how much sleep we need depending on our age, and what happens during sleep – all with the aim of helping you to think about your sleeping habits and see that sleep is as essential as eating well and exercising. And if you've ever wanted to know which UK Prime Minister was an infamous snorer, or how much time cats spend asleep, this digital game will definitely appeal to you – it's packed full of fun sleep trivia and well as helpful information about sleep.
Despite its key role in maintaining our mental and physical wellbeing, many of us still don't recognise the value of sleep. Sleep is particularly important for children, who grow and develop while they sleep. The digital mini-game is a taster of our educational board game, The Sleep Game. designed to help professionals working with children come together and discuss how they can support children and families around sleep. Play the digital mini-game for a taster of what to expect in the board game version, or simply to learn a little bit more about sleep.
But remember, don't play it right before bed – the blue light emitted from your phone or tablet could stop you from getting a good night's sleep!
Play the digital game: www.quiz.sleepgame.co.uk
Or learn more about the board game: www.sleepgame.co.uk