Think Christmas, think board games!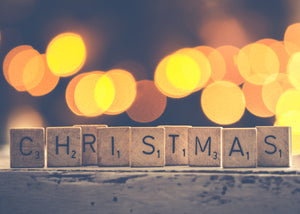 What could be a better time to think about board games than Christmas? Families around the fire, arguing over the rules, laughter, fun, competitive spirit… board games are memorable and they get people talking.
Lots of us play board games at Christmas. I certainly couldn't imagine Christmas as a kid without the annual family game of Monopoly, followed by the annual family dispute over the "real" rules. It's a great way of getting people together and creating memories.
We've taken that idea and turned it into a way of making learning and engagement much more effective. Getting people round the table to play a board game helps create structured, relevant discussions that really encourage people to change the way they work.
Our games encourage people to have fun discussing new ideas and different ways of working. They might be nurses in a hospital, a sales team or restaurant staff, it doesn't matter; games help them to make changes.
It doesn't matter what kind of team you work with, if you've got a change project or a training issue, an educational game can help. It's fun, it's exciting and it will certainly add a little sparkle to existing learning and development approaches.
Stuck for an idea for office secret Santa? We've got it covered. Why not treat the team to a "serious" board game? Open the mince pies and mulled wine (non-alcoholic of course), gather your colleagues round the table and have some festive fun with a board game – they're entertaining, engaging and I'd stake the entire contents of my Christmas stocking that you'll come away having learned something!